full width paragraph
A Great Place to Work!
Farmers' Electric Cooperative is an electric distribution cooperative headquartered in Chillicothe, Missouri serving approximately 13,000 meters. Farmers' Electric employs 40 people, including many who live in our service area. Our employees are committed to the Cooperative and are guided by our simple Mission Statement: Safety, Member-Owner, Delivery of Power. We are committed to the safety of our employees, Members, and our communities. We work for our member-owners and reflect their values. On Delivery of Power, we are committed to our Members and our co-workers to provide services vital to the lives of others.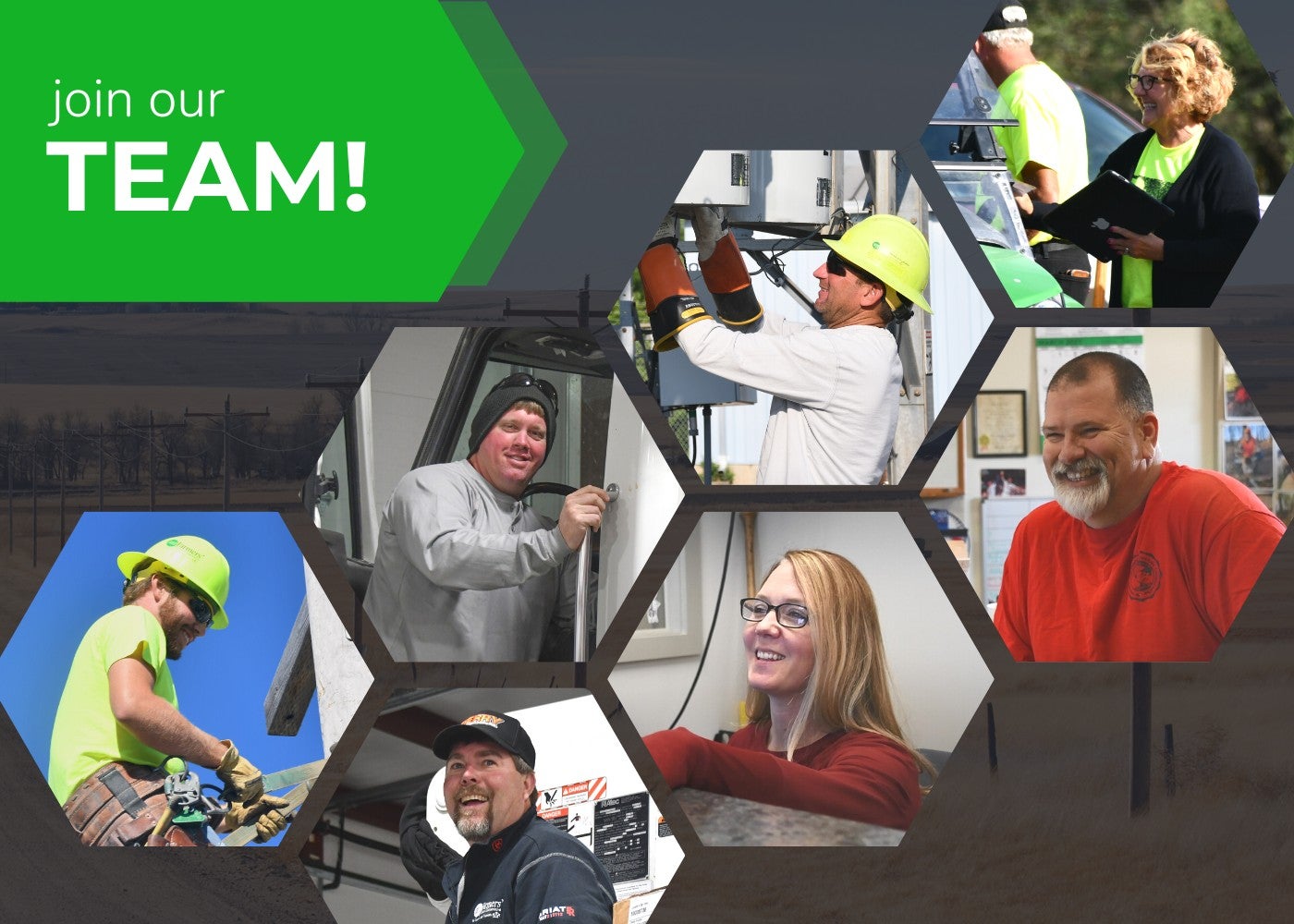 *Farmers' Electric does not have an open position at this time, however, resumes are always welcome! Please send resumes to hr@fec-co.com
full width paragraph
Positions are ideal for someone looking for a career with a stable, well-respected, and established organization. Our benefits include a competitive salary, medical, 401k match, defined benefit pension plan, paid vacation, sick leave, and holidays.
Farmers' Electric Cooperative is an equal opportunity provider and employer.